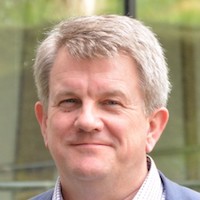 Professor Paul Cornish
Professor Paul Cornish is an independent analyst and author. His work covers contemporary international security and cyber security. Professor Cornish has held a range of academic and research appointments in the course of his career. He was Associate Director, Global Cyber Security Capacity Centre, University of Oxford between 2013-18. Until December 2014, he was Professor of Strategic Studies at the University of Exeter and formerly the inaugural Carrington Professor of International Security at Royal Institute of International Affairs (Chatham House). While at Chatham House, he developed and led the institute's highly successful cybersecurity policy research program. He was Professor of International Security at the University of Bath, Lecturer in Defence Studies at the UK Defence Academy (King's College London), and then Lecturer in International Security at the University of Cambridge. Professor Cornish also spent several years as Director of the Centre for Defence Studies at King's College London.
He was educated at the University of St Andrews (MA Hons, Modern History) and the London School of Economics (MSc Econ, International Relations). He then trained at the Royal Military Academy Sandhurst and spent six years in the British Army in the 1980s, serving as an officer in the Royal Tank Regiment. After completing his Ph.D. – an assessment of British strategic thought in the early years of the Cold War – at the University of Cambridge, Professor Cornish spent two years as an arms control analyst in the Foreign and Commonwealth Office.
Paul has traveled widely, including fieldwork in Kosovo, Iraq, and Afghanistan, has contributed to several Parliamentary inquiries, and is a frequent commentator in national and international media.
Luigi Martino (Ph.D)
Luigi Martino (Ph.D.) is the Center for Cyber ​​Security and International Relations Studies coordinator, based in the Department of Political and Social Sciences, Università degli Studi di Firenze, Italy. He is also an associate research fellow in cybersecurity at ISPI (Italian Institute for International Political Studies.) Luigi obtained his Ph.D. from Scuola Superiore Sant'Anna, Pisa, with a research project on "Improving Cyber ​​Security for Critical Infrastructure in Italy: The Public-Private Partnership Model Against Cyber ​​Attacks." He is a Member of the International Institute for Strategic Studies in London and a Visiting Research Fellow at the Department of Science, Technology, Engineering and Public Policy (STEaPP) of the University College, London. He is a consultant to the Italian MoFA on "cyber issues" and was a member of the delegation of the Italian Ministry of Foreign Affairs at the G7 Ise-Shima Cyber ​​Group, where he contributed to writing the "G7 Declaration on Responsible States Behavior in Cyberspace" ('Lucca Declaration'). He is a member of the Research Advisory Group of the Global Commission on the Stability of Cyberspace, and since 2017 he is a member of the Forum for Cyber ​​Expertise. Since 2018 he has been designated by the National Cyber ​​Security Laboratory as a member of the European Cyber ​​Security Organization (ECSO). Since 2020 he has been selected as director of the CCSIRS-UniFi node of the CINI National Cyber ​​Security Laboratory. In 2019, the US State Department has chosen him for the International Visiting Leadership Program (IVLP) on a program dedicated to Cyber ​​Security Multi-Regional Cooperation.

Megina Pengili
Megina Pengili pursues a Ph.D. entitled "The challenge of public-private partnerships for the organizational innovation of defense policy: the 5-D epistemic influence of the Italian and Israeli industries" at the University of Leeds, School of Politics and International Studies. Pengili holds an MA in International Relations from the University of Sussex (Chevening Scholarship, 2007) and an Executive Master's degree in EU Studies from the Centre International de Formation Europeene (CIFE Berlin-Nice, 2018), graduating summa cum laude. Her thesis project was "In Search of a Theory for PeSCo- A Dialogue Between Rational Choice and Fusion Thesis" under the supervision of Prof. Dr. Wolfgang Wessels. In addition, she was a George C. Marshall Center school in 2007 on the Security Privatization in the Western Balkans under the supervision of Prof. Jack (John) Treddenick.